Wonderful Wreath Making Workshop
The workshop at Inspire Business Park on Saturday 26th November 2022 was a wonderful day and all who attended enjoyed thoroughly.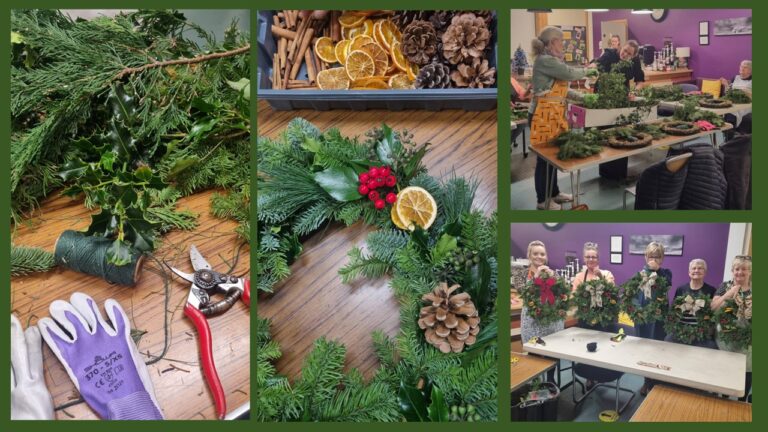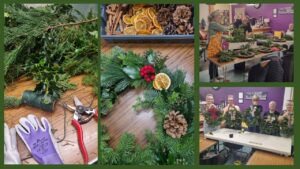 Christmas Wreath Making Workshop at Inspire Business Park
We are hosting a Christmas Wreath Making Workshop on Saturday 26th November, 3.00pm – 5.30pm
Why not come and join us for some festive fun and Christmas themed refreshments
Email pauline@newlandsca.org.uk
or telephone 01274 292100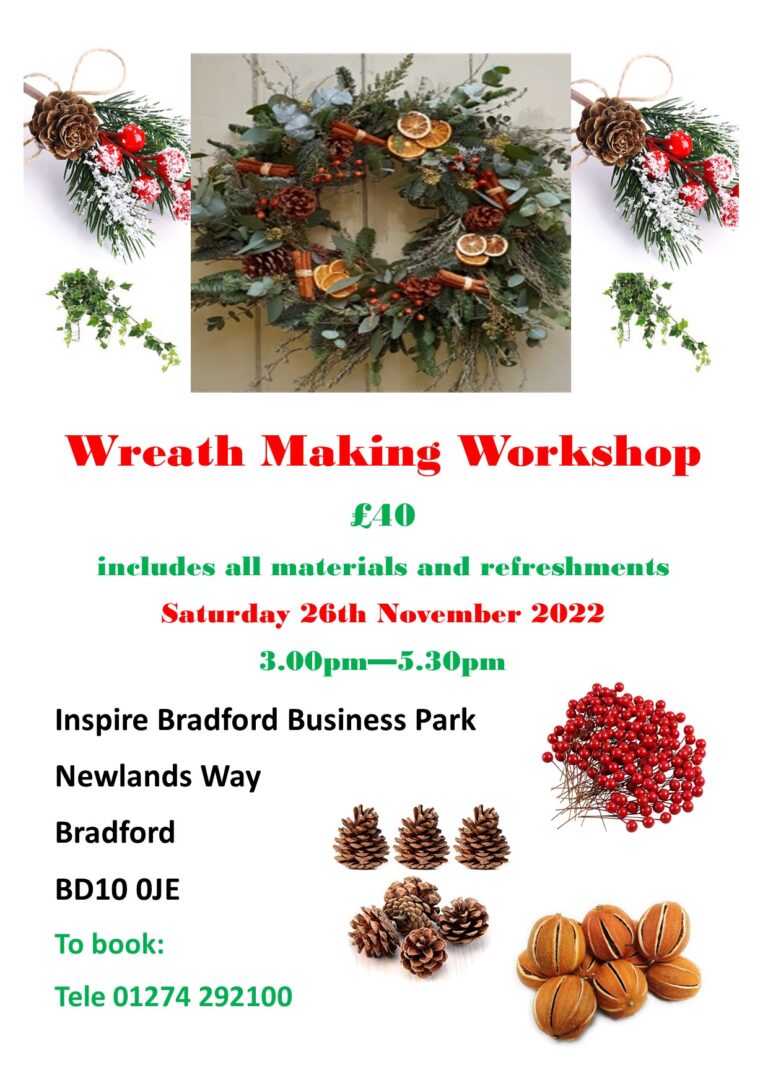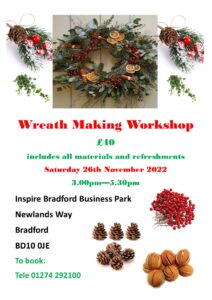 Breast Cancer Fundraising
We will be having a Breast Cancer Fundraiser during the week of 17th -21st October.
During the entire week we will be running a PINK Tombola stall hosted by Inspire Snack Bar/Cafe area. Any 'Pink' donations will be very much appreciated. Please just leave with Reception.  The great thing about tombola stalls is that you can put almost anything on the stall. Prizes can include alcohol, confectionary, toiletries, cleaning products, socks, gift sets……anything really as long as it is Pink (of course that includes all shades of pink).  However big or small, the donation will be very much appreciated and all proceeds will go to Breast Cancer Now – Research & Care Charity 🎀
On Friday 21st October we will be finishing the week off with a 'Wear it Pink to Work Day'. We hope as many of you as possible will join us in our fundraising efforts and have some fun along the way.
Office Availability at Inspire Business Park